Hi,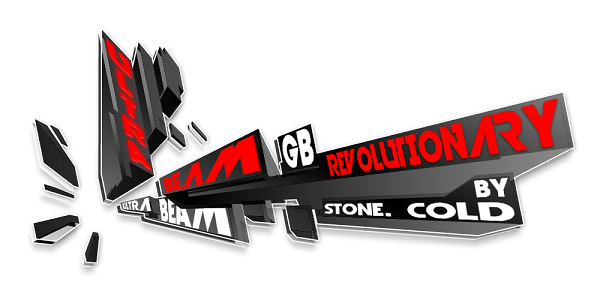 This is a ROM that made by Stone. Cold from xda-developers. It is based on CyanogenMod 7.2. It is aimed to be KitKat themed ROM.
Notice:
This ROM is only for Samsung Galaxy Y GT-S5360, GT-S5360B & GT-S5360L variants only.
Try it at your own risk.
Changelog (V1.5):
- New SystemUI.apk
- New framework-res. apk From JellyBread [Fully Modded]
- New Audioservices.apk for better music!
- New Voice Search, very responsive & very compatible!
- New performance, better gaming experience!
- New Fly On Mod tweaks by Slaid480
- New Init.d tweaks! Removed old ones!
- New Center Clock on systemUI.apk
- New Settings. apk no bugs!
- New Phone. apk very bugfree, no bugs!
- Fixed all bugs and issues!
- Fixed Services.jar [Replaced with CM7]
- Holo Launcher [Modded Icons] & Backed up data for KK Style Launcher!
- Everything has been modded fully!
- UltraFast like UltraBeam
Changlog (v1.6):
UPDATED REVOLUTIONARY V1.6 --NEW--
- New SystemUI with No 'Clock' expandable view has Clock on top
- New Viper4Android, for better music quality
- New Init.d tweaks, for better performance
- Clock 'app' has been modded, new Indicators
- OTA app included in System
- Holo Launcher modded, with new Icons
- Updated apps, such as SU etc...
- Gallery has been replaced with QuickPic
- Settings [.apk] has been modded, and updated!
- CM settings modded
- Voice search 100% Compatible in System and for device
- Custom themes flashable --Coming Soon--
- ROM has been slimmed down even more, to save space
- Updated Updater-Script
- Updated UltraBeam GB Revolutionary V1.6
- UltraFast Like UltraBeam
- REVOLUTIONARY V1.6
How to install?
1. flash percy #2 kernel. (you can download at:
http://galaxyypocketfans.blogspot.com/2014/02/kernel-percycm2.html
)
2. reboot recovery
3. Download the rom given below
4. Place it in the root of your sd card.
5. Go to CWM and under mounts and storage,format system,data and cache.
6. Go back and wipe data and cache.
7. Again go to mounts and storage and mount system,data,cache and sd card.
8. Flash the rom
9. Wipe data and reboot.
Download (v1.5):
https://drive.google.com/uc?export=download&confirm=no_antivirus&id=0B65wAARFSYc2R3pWNUQtZ2F4aEE
Download (v1.6):
http://www.mediafire.com/download/thh7881w1h715og/UltraBeam+GB+Revolutionary+%5BTOTORO%5D+V1.6.zip
https://docs.google.com/file/d/0B65wAARFSYc2MU9tcGRJcnk4YlU/edit
Screenshots:
Soon.